Le Saigon
<![if !vml]>

<![endif]>
(310) 312-2929
<![if !vml]>

<![endif]>
11611 Santa Monica Blvd
Los Angeles, CA 90025
<![if !supportEmptyParas]> <![endif]>
Excellent, fresh, inexpensive Vietnamese food. Great service. Can be a bit of a wait.
<![if !supportEmptyParas]> <![endif]>
The food is great. My only worry is that they're going to have to buy the businesses adjacent to them because they're at capacity a lot of times.
<![if !supportEmptyParas]> <![endif]>
This is as authentic as you can get with Vietnamese food. I discovered this place a few years back when it first began and have been a place for me to get a "home cooked" meal. I wish that the menu would expand to include other hard to find dishes such as crepe and maybe even curry. I always recommend everyone to go for good food at a value.
<![if !supportEmptyParas]> <![endif]>
We have been going here for several years, since it opened. We do take-out quite often. Indeed because this place is so crowded and the wait for a table is so long, it is probably easier to do take-out. In general we have been pretty pleased. They offer rice dishes, rice vermicelli dishes, and rice noodle soups, and some appetizers. Lately though we have started going to the nearby "Hanoi Cafe" since although the menu there is more limited, the ingredients seem better, and it seems easier to get atable. But don't get me wrong, "Le Saigon" is still pretty good, and we continue to order from them.
<![if !supportEmptyParas]> <![endif]>
<![if !supportEmptyParas]> <![endif]>
<![if !supportEmptyParas]> <![endif]>
Hanoi Cafe
<![if !vml]>

<![endif]>
(310) 477-4885
<![if !vml]>

<![endif]>
2002 Sawtelle Blvd
Los Angeles, CA 90025
<![if !supportEmptyParas]> <![endif]>
This is a newly-opened Vietnamese restaurant in a upscale strip mall in the Japanese enclave on Sawtelle. It is really pretty good. The menu is quite limited, but what they do, they do well. The most interesting appetizer is the "Banh Xeo" which is aVietnamese crepe, it comes with leaves and rice paper for wrapping. There are three vermicelli rice noodle dishes and four rice noodle soups. There don't seem to be any actual rice dishes. We are long-time fines of "Le Saigon" on Santa Monica Blvd.,and indeed started going there soon after it opened, but we like Hanoi Cafe better. The ingredients in general seem fresher and the dishes more refined. Unlike Le Saigon, this place has a liquor license and serves beer, sake, and wine. One of the beers they serve, "Hue" looks like it is probably Vietnamese, but I haven't tried it yet.
<![if !supportEmptyParas]> <![endif]>
Just noodlin' around
<![if !supportEmptyParas]> <![endif]>
By Merrill Shindler
<![if !supportEmptyParas]> <![endif]>
It's like a game of ethnic pingpong, with restaurants changing so fast you can't keep up with them, unless you pay really close attention. In the case of this particular space in a Valley Boulevard shopping mall in Rosemead, it wasn't that many months ago that it was home to an all-you-can-eat Filipino buffet ---- a restaurant so authentic, I often wondered if it had been lifted lock, stock and barrel from the streets of Manila. And then, as is the style in the San Gabriel Valley, one day it just disappeared, to be replaced by a Vietnamese noodle house with the endearing name of Pho Pasteur.
In a world where pho (pronounced fuh) shops tend to have numbers for names (a quick glance in the phone books gives me Pho 54, Pho 79, Pho 777 and Pho 99), Pho Pasteur is a name of enduring elegance. It combines a hint of things Gallic, with a sense that this is food that's healthy ----or at least as good for you as a vaccination.
Unlike most of the local pho shops, which tend to be tiny storefronts, Pho Pasteur is a roomy space, with a large dining room in front, a kitchen area in the middle, and another large dining room in the back. (If you're seated in the back, try not to be too close to the air-conditioning unit ---- it's very noisy.)
I headed there with one of my more adventurous groups of diners , who were made properly ravenous by my description of big bowls of beef noodle soup saturated with hot sauces and herbs, served for mere farthings, ha'pennies even. Which is how a quartet of middle-aged white guys came to be sitting at a table at Pho Pasteur, explaining to the hostess that yes, we know this is a Vietnamese restaurant, not a Chinese one, and yes, we like pho.
"That's good," she said, "but don't use too much sauce ----it's very hot."
What she didn't understand was that "very hot' is one of our favorite states of existence ---- I burn, therefore I am.
The good thing about going to a Vietnamese noodle house with a hungry group is that you can begin the meal with a tableful of appetizers, especially the rolls. We got the fried egg rolls (cha gio), the soft-skinned shrimp and pork spring rolls (goi cuon), and the shredded pork rolls (bi cuon), which came with a big plate of lettuce leaves, along with a plate of mint and basil.
We asked what to do with the lettuce and herbs. Our server explained that we could put the rolls in the lettuce with the herbs, then sauce them and dig in. Or, we could eat them separately.
"You do what you want," she said. "It's all OK."
For such a good attitude alone, we were made happy. If you've been to a pho joint, you know that the mix-and-match options are extensive. There are 18 pho (beef noodle soup) options, ranging from a simple piece of beef up to a combination of six meats. A single meat costs $4.25 for the bowl; six meats cost $4.50. I have no idea of how they do it, for these prices seem to have come from an alternative universe. Or at least a very retro one.
While pho is the big deal here, it's not the only deal. There are seven rice noodle soups (hu tieu), six egg noodle soups (mi), 12 rice vermicelli dishes (bun) and 13 rice plates (com dia). Which is good, because (to paraphrase that commercial about peanuts), sometimes you feel like a soup, and sometimes you don't. In the hot days of late summer and early fall, I don't have much desire to slurp soup (though I do accept the theory that eating hot soup actually cools you down by increasing your perspiration).
But a fine plate of skinny noodles tossed with grilled shrimp and pork sounds (and tastes) just right. So does the BBQ chicken served over the broken rice of Vietnam, a fractured grain with a nutty flavor and a crunchy texture. Pho Pasteur doesn't offer beer or wine to wash it all down. Instead, there are 25 Vietnamese drinks, including their breathlessly intense iced coffee made with condensed milk ---- forget Starbucks, this is the real deal, coffee beyond coffee. There's a durian fruit milkshake, along with a soursop milk shake and a jackfruit milkshake. There's also Coke and Diet Coke.
The food may be authentic, but Rosemead is still in the United States, culinary evidence to the contrary.
My group liked their meals at Pho Pasteur so much, I took them down the street to one of the big boys of local Vietnamese noodle houses, the perfectly named Noodle City (which sits not far from Noodle Planet and Noodle World ---- noodles in excelsis).
What sets Noodle City apart from the sizable number of Vietnamese noodle houses in the area (aside from its reliably good cooking) is the unexpectedly upscale look of the place (it appears to have actually been designed, rather than just opened for business as a room where noodles are served), and the decidedly friendly attitude of the management to outlanders.
At Noodle City, the manager took the time to explain a number of the plates and make some suggestions ---- he seemed intrigued to have us in his restaurant.
Since nothing on the menu costs over $7.50, and most items are actually under that, overordering is not a painful experience here -- for $10 per person, you get a table covered with dishes. Which is how we wound up with a table full of semitranslucent Vietnamese cha gio egg rolls, somewhat heftier goi cuon shrimp rolls and rolls stuffed with shredded pork skin and vegetables (bi cuon).
Not much is called for after that. But then, this is Noodle City, not Egg Roll City. So noodles are de rigueur. There are lots of them slithering through the big bowls of pho, a beef-based noodle soup that's more about its flavorings than its noodles. The meat is used as a condiment ---- flank steak, tendon, tripe, brisket, beef balls ---- with further flavor in those sundry hot sauces and vinegars found on the tables. I haven't a clue as to whether there's an appropriate drill for the seasonings ---- I keep pouring things in until it tastes great.
For those who like their dishes "drier," there's a sizable selection of steamed rice and "broken" rice dishes, served with pork in many forms. The texture of the pork meatballs may be reminiscent of Spam. But all it needs is a squirt of Sriracha Hot Sauce to turn it into manna. And in this case, along with a wide variety of drinks ("beaten egg sweetened milk soda"?), there are also desserts. But don't expect creme brulee. In this case, "dessert' refers to sweeter drinks, like a glass of "jelly and tropical coconut milk," the perfect high-carb ending to a carbo-loader's dream.
Pho Pasteur 2 stars
8821 E. Valley Blvd., Rosemead, (626) 292-5888
Lunch and dinner, everyday
The name is memorable, the space is sprawling, and the food comes flying out of the kitchen with unbelievable speed, served by an affable staff who are often surprised to discover that Anglos actually like pho, mi and bun ---- and have a taste for the many hot sauces that sit on the table.
Under $10 per person
Reservations not necessary

Noodle City 2 1/2 stars
628 W. Valley Blvd., Alhambra, (626) 308-3567
Breakfast, lunch and dinner, everyday
Not to be confused with nearby Noodle Planet and Noodle World, both of which specialize in pan-Asian noodle dishes, this noodle house focuses on the pasta of Vietnam ---- pho, bun, com and the like. The chow is darned good as well ---- indeed, some of the best pho around.
Under $10 per person
Reservations not necessary
<![if !vml]>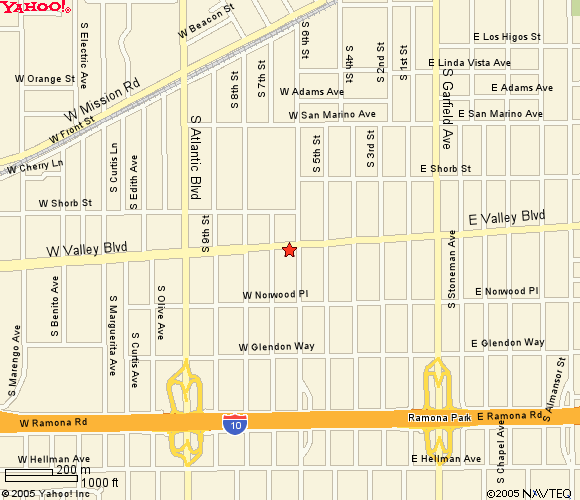 <![endif]>
<![if !vml]>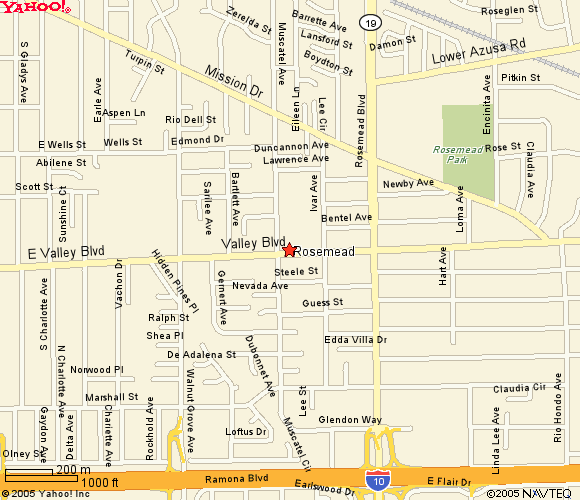 <![endif]>
<![if !supportEmptyParas]> <![endif]>
<![if !supportEmptyParas]> <![endif]>
<![if !supportEmptyParas]> <![endif]>